How do you talk about the gender gap with male colleagues and our children? Sue Siegel, CEO of GE Ventures, discusses our shared responsibility to close the gender gap -- and her biggest professional mistake. The following column is based on her recent remarks during the Babson Breakaway Challenge, the first and only competition to promote gender parity in the VC industry.




On the eve of potentially electing our first female U.S. president, it's still likely that a woman reading this today will soon be passed over for a deserved promotion or miss out on funding for a game-changing idea.

Only 21 of the Fortune 500 have a woman CEO. Recently, LeanIn.org and McKinsey & Company released a survey finding women are still underrepresented at every corporate level and hold less than 30 percent of senior management roles.

We all play a role in solving this problem, and we're moving in the right direction. Complicated problems require complex solutions. The way I see it, there is a solution if we take responsibility in three key ways.



Responsibility to Ourselves



My mother is a self-made Filipina woman who became a well-respected school principal. She earned multiple degrees and accolades, eventually becoming the first woman to earn a graduate degree from the Yale School of Forestry.

My mother found her own way and encouraged my sisters and me to find our own. The journey toward gender parity doesn't mean one prescriptive path for every woman. What matters here is that you are doing something -- anything -- pushing yourself beyond your comfort zone.

Many times at events, most people are taller than me. At 4'11" I can't wave a magic wand to change the room, but I have a rule for myself for every event I attend: introduce myself to three people and learn about them. Find a way that works for you, and you will inspire others to do the same.



Responsibility to Each Other



We also have a responsibility to each other. For women, that means when you manage to climb a rung on the ladder, you should bring other deserving women along too.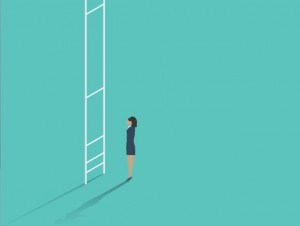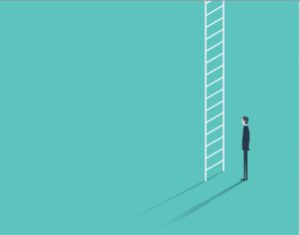 Share your lessons learned so that others may learn from your mistakes, which are just as valuable as sharing your successes. Early in my career, I made what I consider my biggest professional mistake. When I had my first child, Christopher, I didn't give myself a break at all. I took only two days of maternity leave. My dad flew in to stay with my son, and I charged right back into the office.

It was a terrible idea. My body had yet to heal, and my mind still reeled from the hormonal surge. The worst part was that I missed out on time with my son that I'll never get back. I sent a bad signal to women who were planning to take their own maternity leave, as well as to any men who wanted to take their paternity leave. And it set a bad example—because when someone in a leadership position doesn't model that it's okay to take time for yourself and your family, others feel like they can't either.



Responsibility to Society



We can't afford to leave talented women on the sidelines. Our American competitive advantage depends on leveraging the smartest talent, male or female. This isn't just a women's issue. It affects all of us, and that means that men have to be part of the solution too.

I have found most of our male colleagues are completely willing to be our allies if we let them. In fact, I believe there's no longer a hospitable environment for people who are outwardly sexist. They're an endangered species.

I have two sons. From their point of view, women can do absolutely anything men can. I'm so proud of them, but I tell them they have a responsibility to make sure that society doesn't keep putting barriers in women's way, and all of us must do our part to level the playing field. While it's great to have fewer men as part of the problem, we need a lot more men to become an active part of the solution.

That means every time you find yourself with a seat at the table, use it to point out unconscious bias when you see it. Use it to remind your colleagues that talent comes in all kinds of packages—and women's ideas and perspectives are necessary to all our teams. There should be a diverse chorus of voices speaking up for diversity.



(Top image: Courtesy Getty Images.)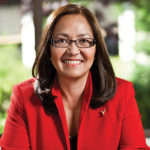 Sue Siegel is CEO of GE Ventures, GE's growth and innovation business comprised of GE Ventures, GE Licensing, and New Business Creation.





All views expressed are those of the author.
tags