The cities of San Diego and Jacksonville are testing an "intelligent lighting" system using sensor-enabled lamps connected to the Industrial Internet with the ability to monitor traffic, get severe weather warnings and even spot empty parking places. Crime could be next on the list.
GE Lighting, which designed the lighting system, and SST, Inc., a developer of gunfire detection and location technology, just signed a memorandum of understanding to embed SST's ShotSpotter sensors and software as an option in GE's suite of intelligent LED technology for cities. The acoustic sensors and software would give street lamps the ability to detect gunfire in real time, connect to 911, alert police patrol cars, and ping smartphones with the precise location of the shooting incident, the number of shooters and rounds fired and other valuable intelligence.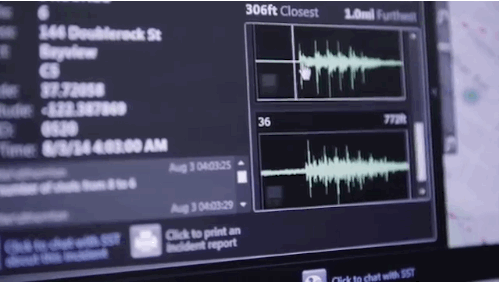 ShotSpotter uses multiple collaborating sensors and software to geolocate a gunshot. Its algorithms can determine whether the noise was emitted by a firearm, a fireworks display, or a car backfiring. GIF credits: SST, Inc.

"We've entered an era where lighting is so much more than illumination," says Rick Freeman, global general manager for intelligent devices at GE Lighting. "The ecosystem we are building with our Intelligent Environments for Cities solution is transforming street lighting into the analytical brain of urban life, and this MOU with ShotSpotter gives one more option for cities to unlock new potential benefits for their city teams and their residents."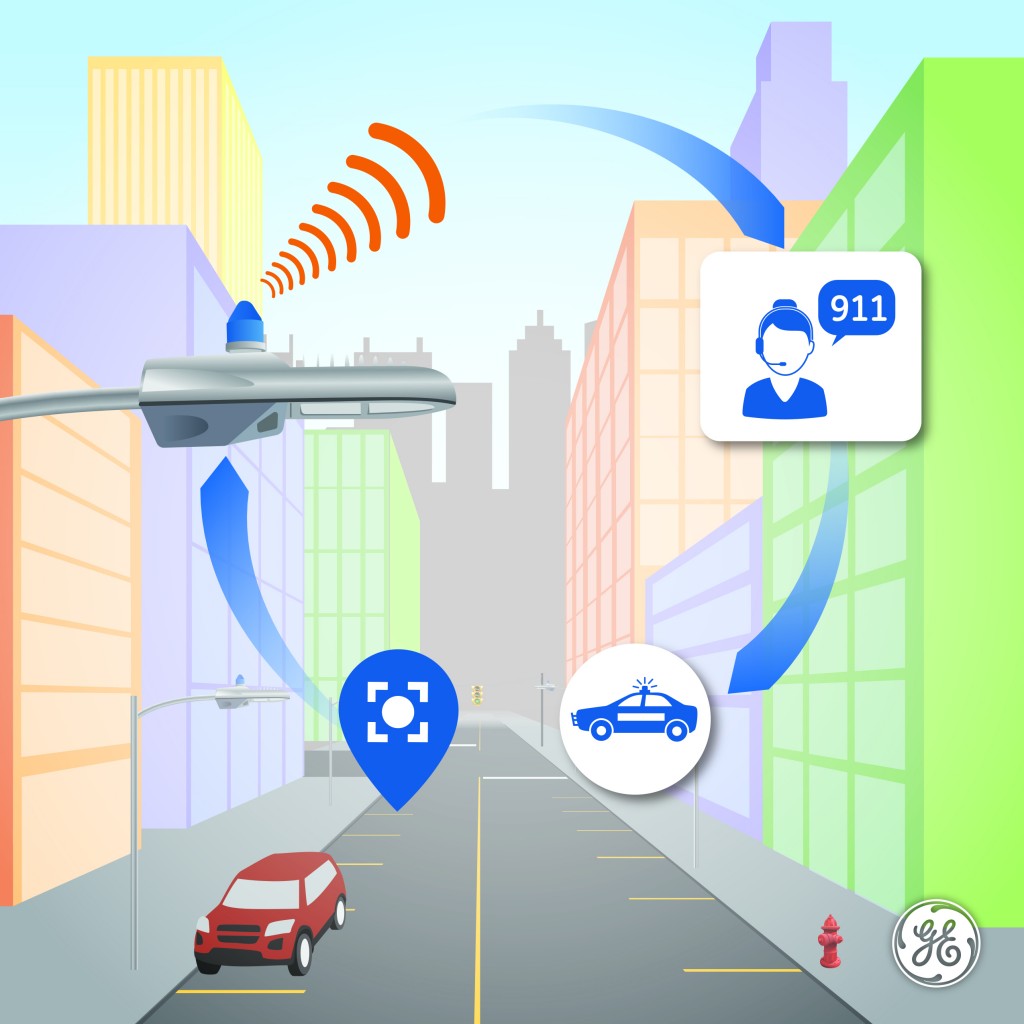 SST's acoustic sensors and GE software can give street lamps the ability to detect gunfire in real time, connect to 911 and alert police patrol cars. Image credit: GE Lighting

Only about one in 10 shooting incidents are reported to 911, according data from SST and the National Gunfire Index. Even when the call does come in, it's often too late and the information is imprecise.

ShotSpotter sensors are already working in more than 90 cities, including New York City, Washington, D.C., and Sacramento, Calif. San Francisco, for example, reported a 50 percent decrease in recorded firearms violence since deploying ShotSpotter as part of their gun violence abatement strategy, says Ralph A. Clark, president and CEO of SST.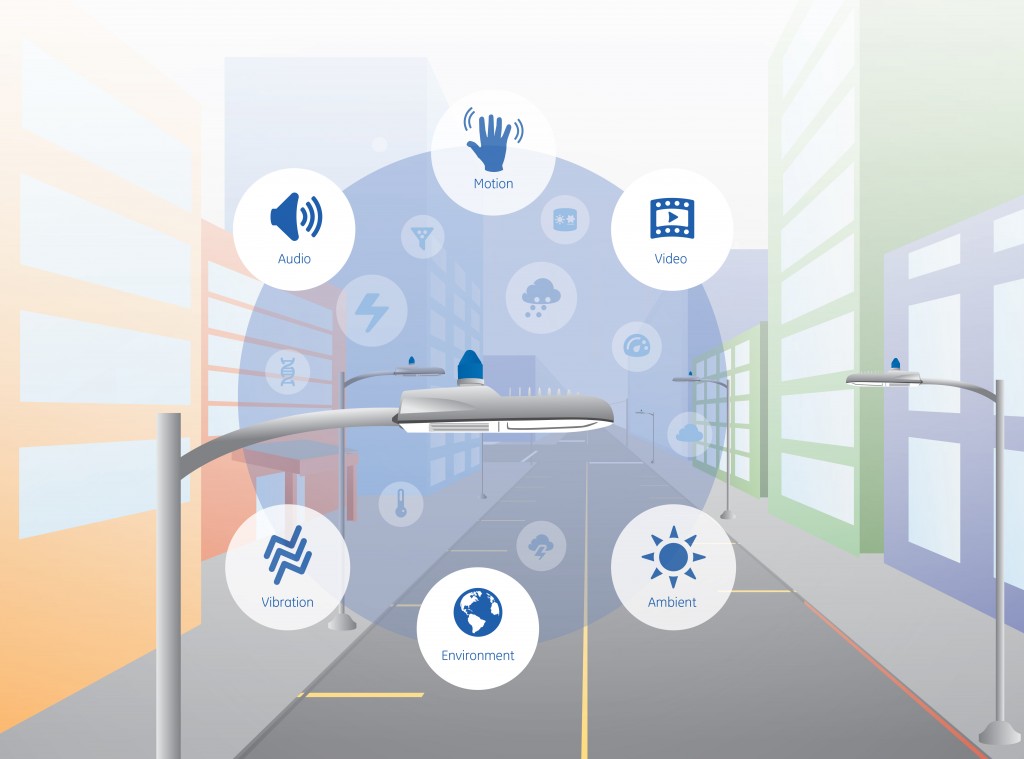 GE's Intelligent Environments for Cities system gives municipalities the ability to monitor traffic, get severe weather warnings and even spot empty parking places. Image credit: GE Lighting

ShotSpotter uses multiple collaborating sensors and software to geolocate a gunshot. Its algorithms can determine whether the noise was emitted by a firearm, a fireworks display, or a car backfiring. Once validated, the sensor sends a real-time alert to dispatch centers, Public Safety Answer Points and directly to field personnel through any computer or mobile device with Internet access.

"ShotSpotter is a proven tool in helping cities across the country address gun violence issues," says SST's Clark. "This partnership with GE will accelerate the adoption of this technology in other cities by integrating our solution into existing infrastructure in a more comprehensive way."
Categories
tags